AN CUONG BUIDING MATERIALS
Factory overview
Location: slot A1 and A2, An Phat Complex, Hai Duong City, Vietnam
Area: 28.000 m2
Production Capacity : 4,5 mil sqm/year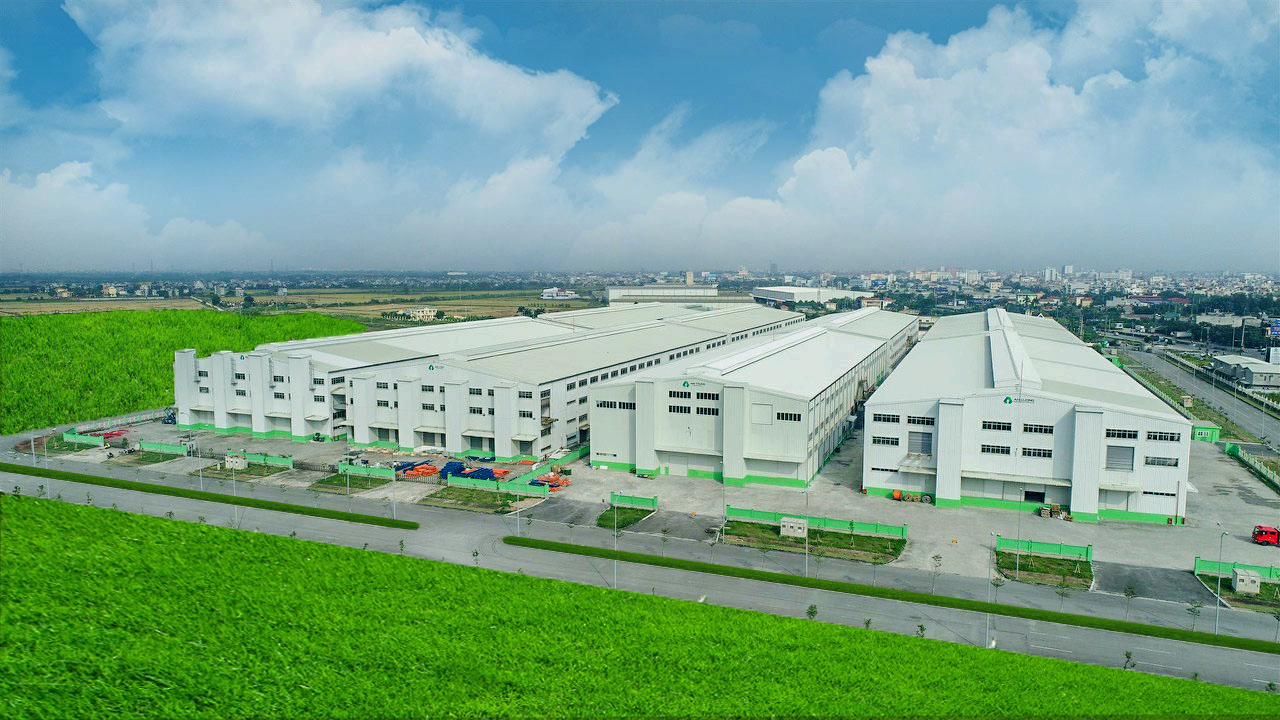 SPC FLOORINGS FACTORY
Location: 2nd floor of slot A1 and A2, An Phat Complex
Annual quantity: 2.500.000 sqm
PVC WALL BOARD AND MOULDINGS FACTORY
Location: slot A1; An Phat Complex
Annual capacity: 806.000 sqm of wall board & 180.000 meter mouldings
Machines are imported to produce OEM and diverse designs
OEM/ODM
We always looking for sincere and mutual cooperation with customers all over the world.
We can be your best suppliers with wide range of mold products.Also we are capable in providing OEM and ODM services.
R&D
At An Cuong, we have a team of engineers specializing in assembly and R&D to develop new product models, upgrading product features, researching, and capturing market trends.
Our R&D team is not limited to the domestic market, and are also capable of undertaking OEM and ODM projects. As a result, we are confident to bring our products to the most demanding markets in the world.