For public spaces with a large frequency of use such as hospitals or schools, maintaining the quality of the building as well as keeping the interior clean and durable, without problems during operation is always an issue investors and contractors are particularly interested in.
Common problems during use the project?
The wall surface is easy to mold, peel, crack … after a short time due to the use of lime, poor quality paint.
Affects the aesthetics of the space, causing a bad image in the customer experience
Wall debris is one of the causes of allergies, affecting the respiratory tract of children and the elderly
Causing difficulties in the process of upgrading and repairing the space (cost of scraping old walls, noise, and dust during construction …)
Removing dirt, cleaning stains on paint, paper is not easy
Investors need to consider carefully when choosing interior materials to aim for sustainability – certainty – safety for the project.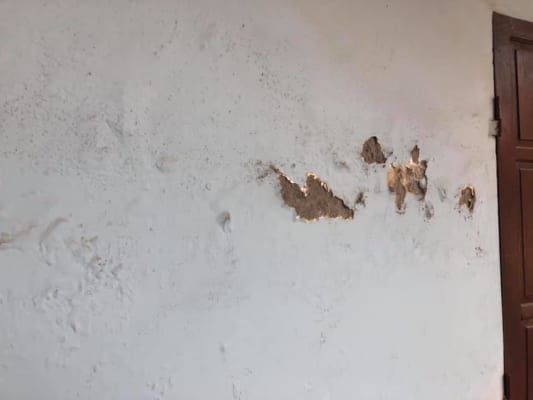 Walls, ceilings of public works when appearing: walls are peeling, sweaty, damp