Can AnPro SPC flooring limit respiratory and skin diseases?
A home is a place where we always want safety and peace after a long day of work. Therefore, furniture should be made from high-quality and durable material which is safe for health, especially for families with children.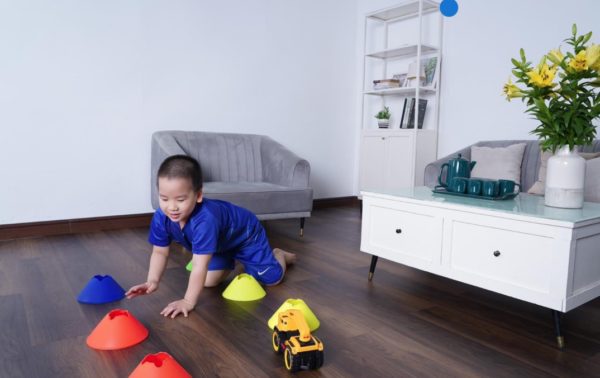 Because children's health is always the priority, so the selection of floor should ensure anti-slip, anti-mold and do not emit harmful gases, dust, etc. AnPro SPC flooring fully meets the safety criteria for the health of children, in addition to helping to limit respiratory and skin diseases for family members. What are the standards that help AnPro meet the above criteria ? Let's find out in this article.
International standards for health safety for flooring products
AnPro SPC flooring meets the international standards of FloorScore®, CE Marking because it doesn't contain harmful compounds, does not emit formaldehyde and allergens.
FloorScore® is an internationally recognized certification for indoor air quality (IAQ) for hard surface materials, adhesives and underlayments, which are engineered by in-house air quality.
AnPro products have also through the rigorous product and facility production control process, on-site audits, and product emissions testing. According to FloorScore® standards, AnPro SPC flooring achieves low levels of VOCs (volatile organic compound), meeting safety standards in both environments: Classrooms and Offices. Emission potential is as low as 0.5 mg/m3 or less.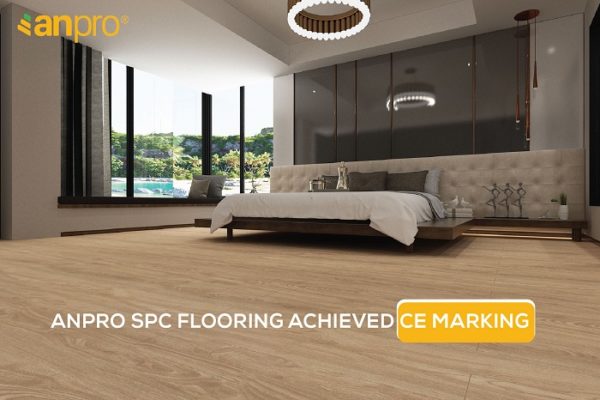 In addition, AnPro SPC flooring also achieves CE Marking certification, meeting safety standards. Accordingly, AnPro SPC flooring products have been tested for the following characteristics: fire resistance, slip resistance, Formaldehyde emission and insulation. This CE standard is measured according to EN 14041:2008 (CE – Labeling). This is the international standard that allows AnPro to be circulated in foreign markets such as Australia, France, Italy, Newzealand and other EU countries.
Other advantages of AnPro SPC flooring
High-quality materials: Made by high-quality plastic with good adhesion and super-fine stone powder, AnPro SPC flooring not only resists termites but also avoids mold.
AnPro SPC flooring can avoid broken and warping, and anti-slip, so it is extremely safe. The useful life 10-15 years or longer with proper use and maintenance.
The design of the click lock floor makes the installation process easy, does not create dust that affects the atmosphere. Therefore, children can roll, lie down comfortably without worrying about any skin and breathing diseases.
AnPro SPC flooring has a variety of designs (wood grain, paper grain, carpet pattern…) suitable for many interior spaces.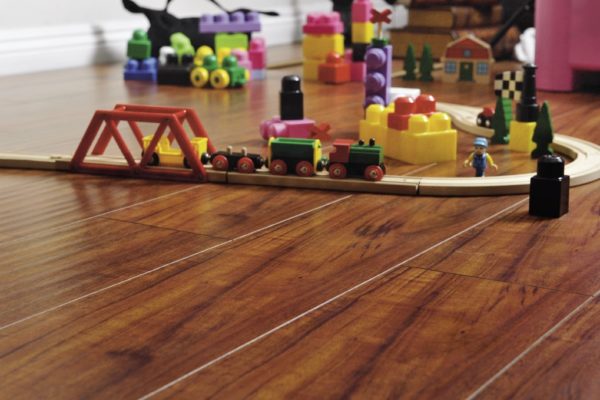 Through the above analysis, we have got the answer to the question if AnPro SPC flooring can help limit respiratory and skin diseases. Thus, the selection of flooring for the family needs to focus on safety criteria for health, especially for children and the elderly. The advice from AnPro is that we should trust products that are internationally certified and tested for safety. Choose the safest products for the health of your loved ones!