PVC WALL PANELS
PVC Wall Panel is a kind of pre-formed boards or strips those are made of polyvinyl chloride. People can set this item on the existing wall with the help of screw, nail or gum. We can use it as a replacement of tiles, wallpaper, paint, etc. and it provides a beautiful look to the interior or exterior decoration of the house.
AnPro Wall Panel is made of polyvinyl chloride, CaCO3, additives. It can replace all materials for traditional interior decoration such as stone, wood, wallpaper, plaster, paint etc …
It provide solutions with high applicability for all projects from apartments, villas to hotels, resorts, office buildings, schools, hospitals, offices and centers. entertainment, outdoor play area …
Plastic core – 6/8/10MM
By using extrusion technology, AnPro Products create hollow-walled sheets, which helps to optimize the ability of soundproof and insulation.
Decorative film – 160mic
Modern design based on the most popular wall vein. 160mic thickness of the film is the thiclnest in the market.
UV Coasting
UV protection, increased brightness, scratch resistant and dust-proof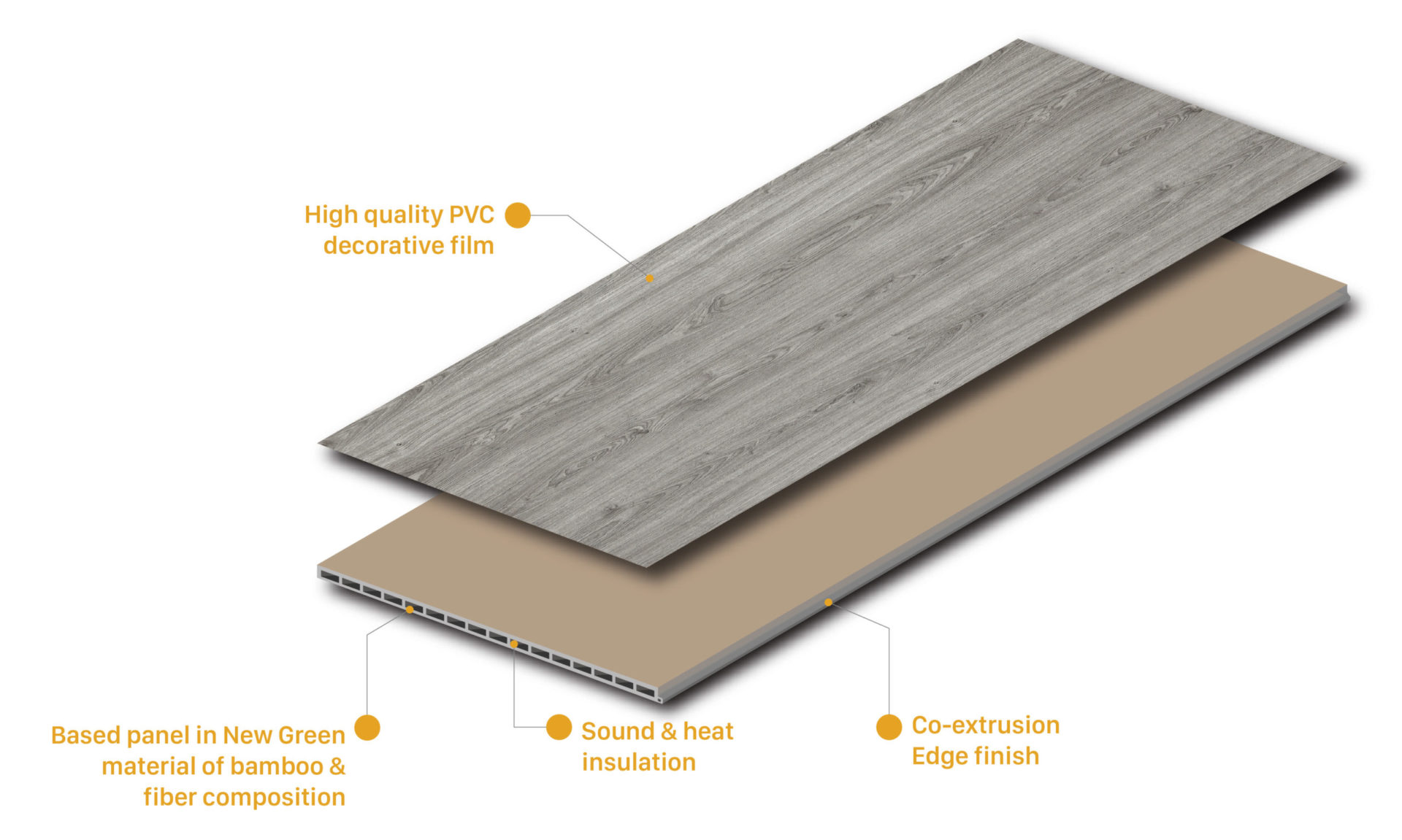 Meet diverse interior design styles
Protection of health and environmental friendliness; Do not contain formaldehyde and toxic chemicals
Waterproof, anti-fire, prevent insects, termites
Good sound insulation, good insulation, easy to clean
Easy to apply, removable, save construction costs
Reasonable price, high durability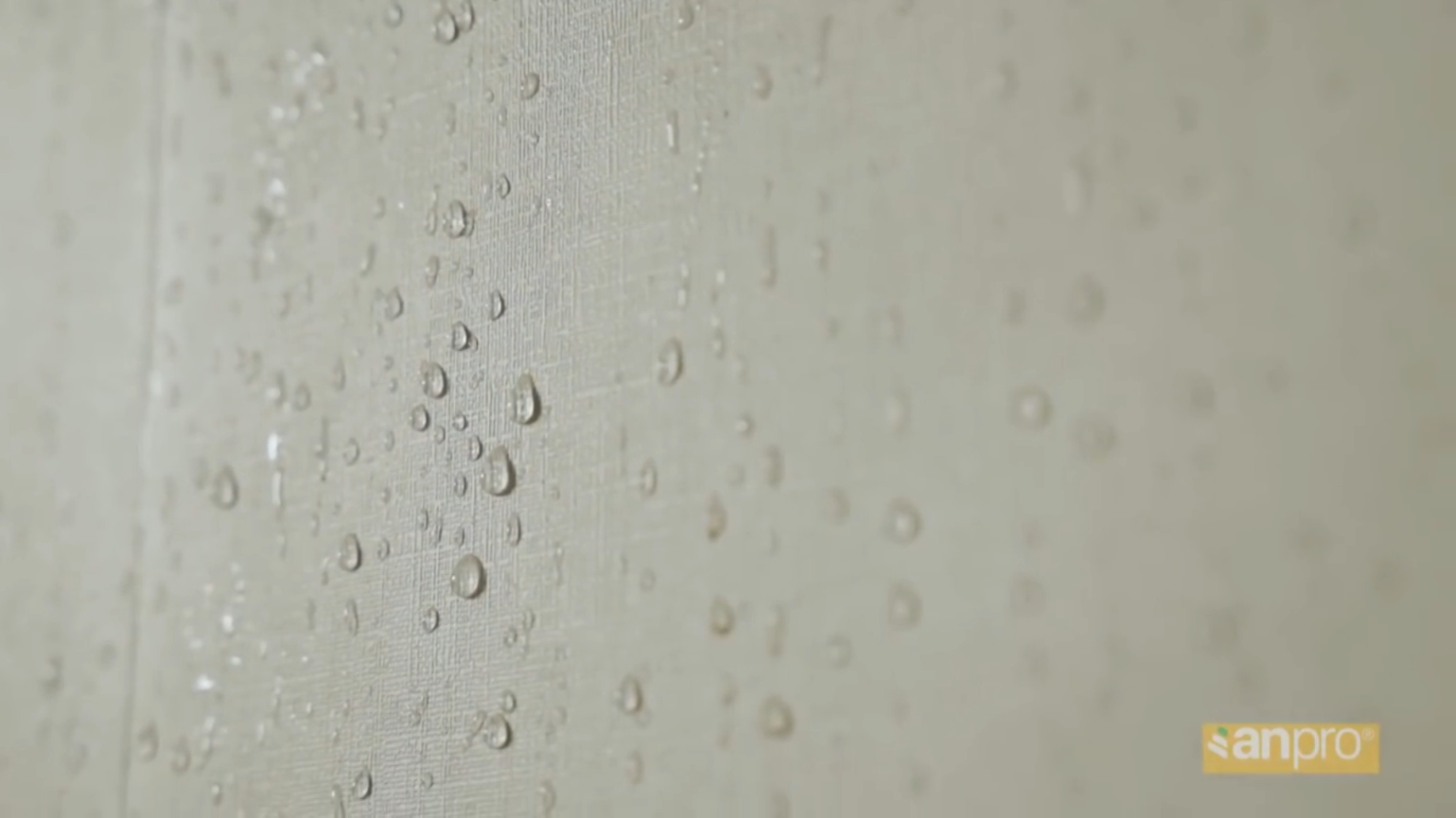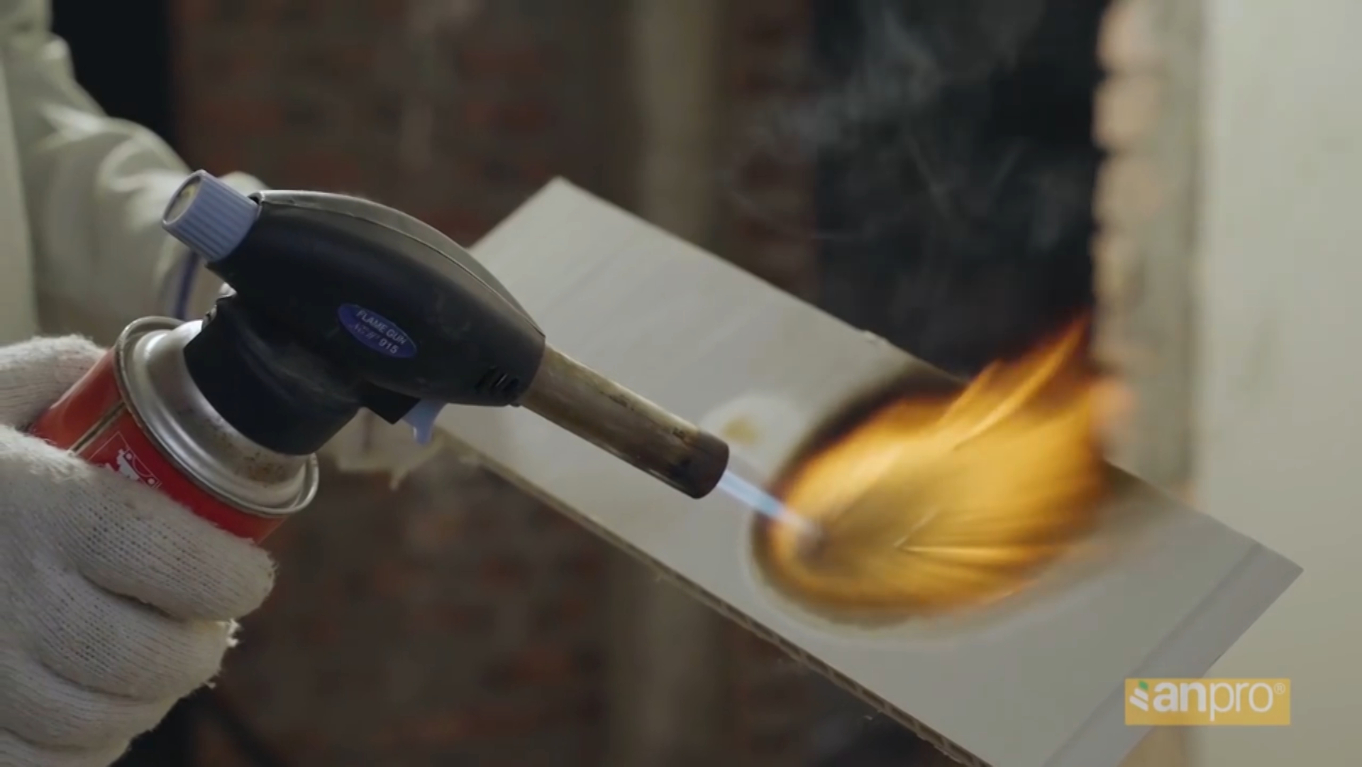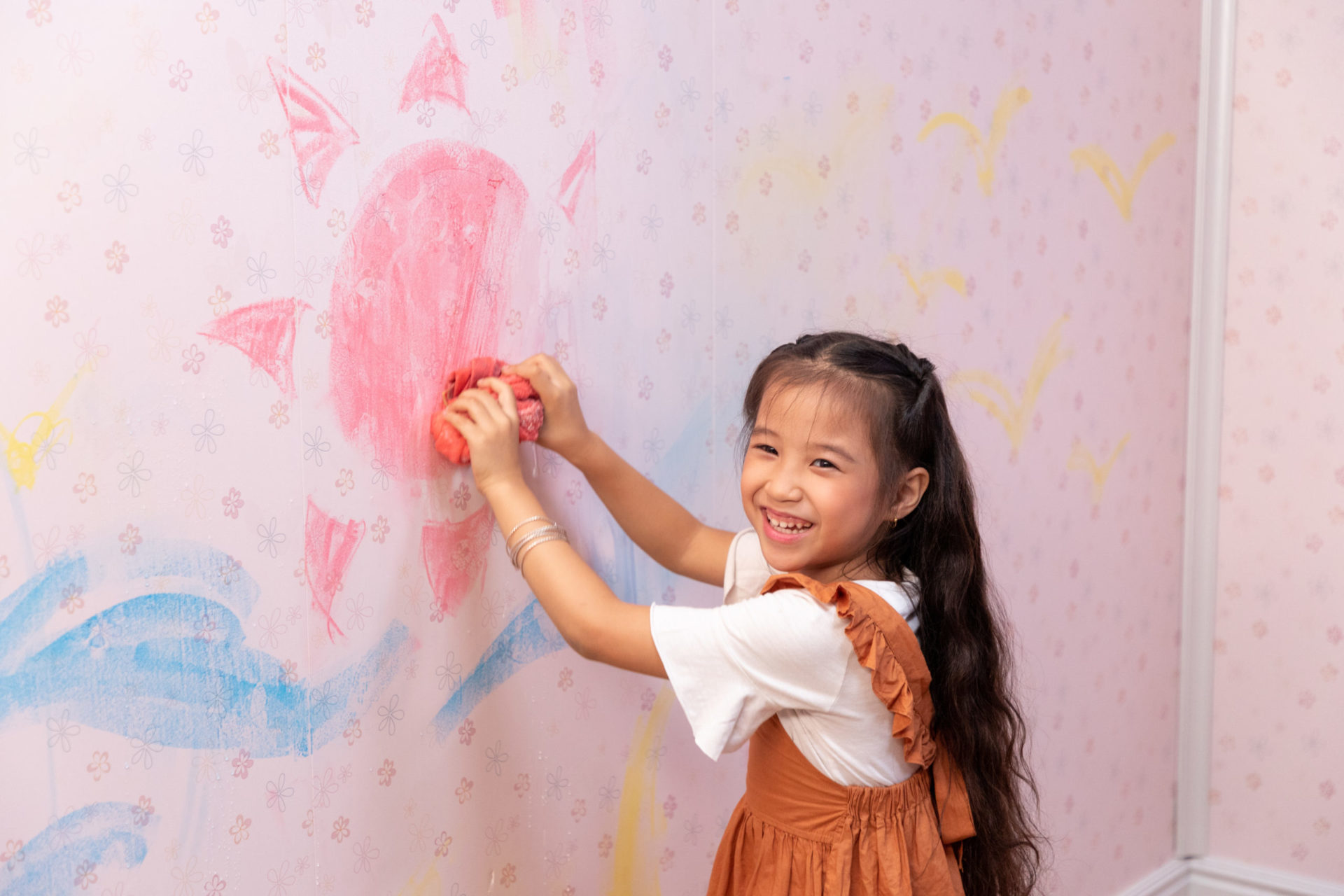 Technical data

Certifications

AWTA Test Operator 3
RoHS directive 2011/65/EU Annex II
HOW TO INSTALL WALL BOARD
Applying AnPro Wall Board follow the instructions as follows:
Step 1: Measure the area of the wall prior to application with wire gauge or lazer
Step 2: Mark the exact position of the first plate on the wall.
Step 3: Use the first grub screw on the wall
Step 4: Put the hinged lock on the first plate, use a hatch or a nail gun to lock the hatch and the plate to the wall.
Step 5: Fit the next plate into the plate before the yin yang.
Step 6: Do the same thing until the wall is completed
Step 7: Bending the grooved sheet at the location next to the wall, corner and fixed with adhesive.
Execution of plaster walls, iron frames or wooden frames follow the same steps.