What is a AnPro floor? Quotation of floors of AnPro
Currently, SPC Flooring is a type of floor that is preferred and used in many large and small construction projects. Let's take a closer look at this type of floor: What are there? Structure of products? What are the strengths of this type of floor? Is the price high?
We will provide you with the same standard price quote on fake wood plastic products through the article below.
Structure of wood-texture SPC floor
Currently, when choosing to buy plastic flooring, the majority of customers are only interested in color and price but often forget the equally important factor, which is the structure of the product. Understanding the structure of the plastic floor will help customers grasp the characteristics and structure of the product before deciding to choose the appropriate plastic floor model for the construction space.
Accordingly, the general structure of most products includes layers as follows: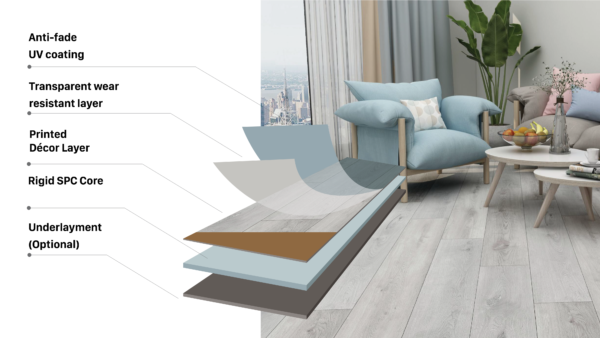 Structure of AnPro wood-texture plastic floor:
UV coating: prevent the harmful effects of ultraviolet rays, and keep the floor from fading
Transparent scratch-resistant coating: transparent from 0.3mm to 0.7mm in thickness, scratch-resistant, keeping the floor always durable.
Film coating: 0.07mm thickness creates fake wood grain color, increases the aesthetics of the floor, anti-slip, waterproof
SPC core layer: thickness from 3.0mm to 5.5mm, including main substances from virgin resin and stone powder … create the long-lasting product for the product.
IXPE / EVA lining: for the floor to be genuine when stepping
AnPro plastic floor standards
AnPro's high-tech architectural imitation wooden floor product is manufactured by modern and advanced technology from Germany with the following leading standards:
Challenging all weather conditions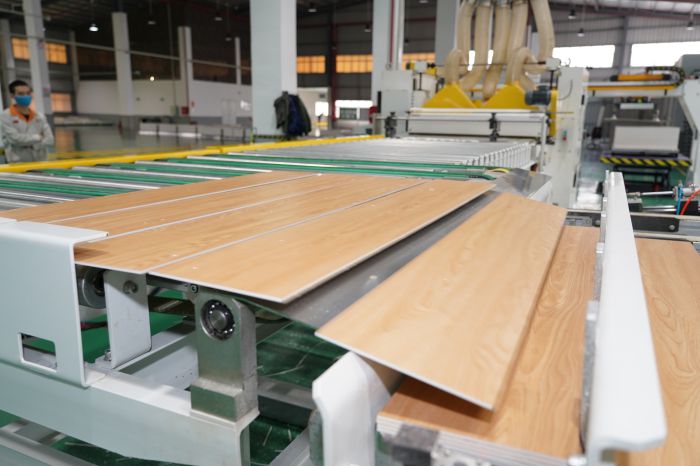 Vietnam is characterized by hot, humid, and rainy weather, which will affect the durability of wood and metal products. But with general plastic materials and SPC flooring products of AnPro this problem is easily solved. Because the main materials are high-tech compounds, which its to prevent the development of termites, insects, moisture, and prolongs the product's shelf life.
Outstanding Advantages
AnPro flooring is manufactured by the world's most modern production line. With 5-layers helps resistant to water, fire, and external harmful effects. Especially, the rigid core SPC layer makes the flooring always stable, does not warp against weather changes, and has a shelf life of up to 30 years.
Health protection, friendly environment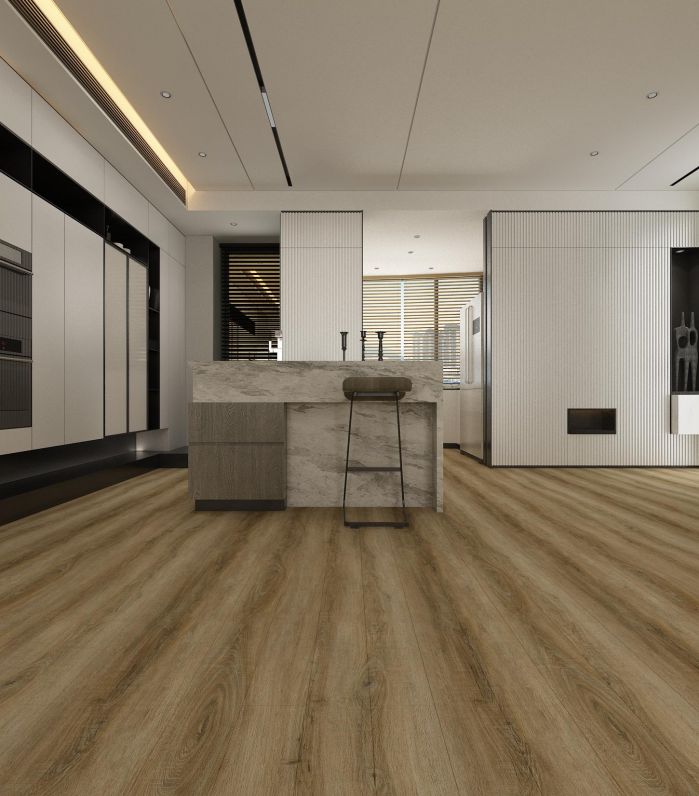 Not only using the high-tech compound as the main raw material, but other additive materials to make the floor planks are also selected, tested strictly, and fully meet health and safety environmental standards.
AnPro wood-texture SPC floor completely does not contain formaldehyde, benzene, does not contain radiation … harmful to user's health. In particular, AnPro plastic floor is effective against the growth of mold and bacteria.
New technology
AnPro SPC Flooring is the first plastic plank floor product in Vietnam to apply an advanced the top world's technological system. The product is highly appreciated by consumers for its excellent sound insulation, heat insulation, and impact resistance.
Besides, high aesthetic technology brings a variety of designs, colors, and sophistication to the plastic flooring in each decorative pattern. The product has high applicability in the architectural genre from luxury to classical.
Cost saving
AnPro SPC Flooring products are reasonably priced for all types of customers. Even those with limited income can own themselves a luxurious and modern space when using AnPro plastic floor planks.
Easy Installation
With the lightweight feature, AnPro plastic floor is easily installed on any surface. When you need to move to a new building, all installation stages also become extremely convenient and fast.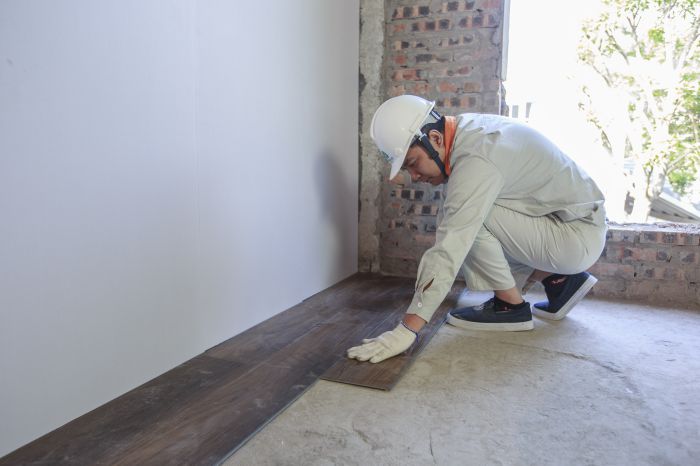 Quotation of wood-texture plastic floor
To get the most detailed and accurate quotation on AnPro brand's wood-texture plastic floors, please contact hotline: 0888 71 75 76
Product detail of AnPro floor:
No

Products

Dimension

Unit

Price Listed

1

AnPro SPC Floor – Include IXPE/EVA (1-1.5mm)

4*183*1220

m2

Hotline:

0888 71 75 76

2

5*183*1220

m2

3

6*183*1220

m2

4

AnPro SPC Floor – Not included IXPE/EVA

4*183*1220

m2

5

5*183*1220

m2

6

4*183*1220

m2
To learn more about the plastic flooring products at AnPro, please visit the following link: https://anprostyle.com
Thus, what special standards are there for the AnPro floor? All of these have been updated in the above article. Hopefully, the article brings useful information to you, helping you to have more references to build the most satisfactory architectural space.