5 safety standards at home with AnPro
Faced with a complicated "the epidemic season" or a weather pattern that easily causes respiratory and skin diseases, products that are capable of antibacterial, preventing mold, and pathogenic bacteria are favored by families' selection priority. Especially flooring materials, when more and more types of materials are introduced on the market.
In Vietnam, many traditional flooring materials such as ceramic tiles, wood engineering, or carpet reveal many disadvantages.
If ceramic tiles are easy to sweat when encountering hot weather or are slippery when encountering water, which is dangerous for users, wood/laminate flooring will experience moisture, warping, or termites over time.
Carpets also face a lot of problems such as easy to get dirty, moldy, and a favorable place for bacteria to multiply if not cleaned properly.
These are the main reasons for AnPro to research and develop a high-tech flooring product, overcoming all the weaknesses of traditional materials while still ensuring aesthetics and usability.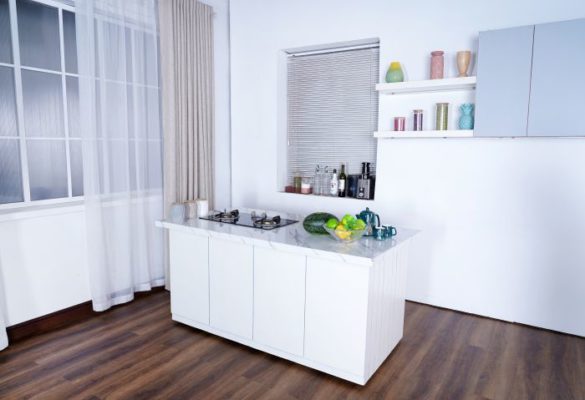 AnPro floor is manufactured according to the world's leading advanced technology, with high-quality materials that meet international standards for health and safety.
5 SAFETY STANDARDS that AnPro provides users with maximum comfort when staying at home during the epidemic season:
– No emission of harmful chemicals such as formaldehyde, meeting international standards for health and safety such as CE, Floorscore, ASTM, SGS, REACH
– High-quality materials make it waterproof, no warp or are attacked by termites
– The textured surface simulates natural wood without worrying about slipping
– Easy to clean with just a damp cloth in case of water or food spills
– Quick to install without the use of adhesives and additives that pollute the environment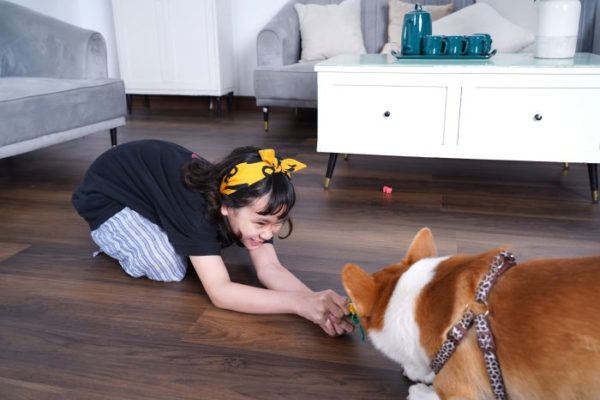 Proud to be a reputable and safe flooring supplier for health, AnPro brings smart and modern interior solutions to every Vietnamese family. As long as you put your trust in, all flooring problems for the perfect interior space will be consulted by a professional team from AnPro.
————————————————
For advice on the best designs and interior products from AnPro, please contact:
Hotline: 0888 71 75 76
Fanpage: https://www.facebook.com/anpro.nhuakientruc
Email: info@anprostyle.com