Flamingo Cat Ba Beach Resort is classy with 6000m2 of AnPro wood grain SPC floor
After successful application in large projects such as White Palace HCMC Event Center, 4-star Le More Khanh Hoa Hotel, 4-star Regila Gold Hotel Khanh Hoa, BRG Building …, AnPro brand continues to provide SPC floor products and completed installation for the resort complex of Flamingo Cat Ba Beach Resort in Hai Phong.
More than 6000m2 of SA 15 wood grain floor has been completed, making SEVA Spa & Beauty Destination Asia's leading beauty and health care complex more luxurious yet friendly and close to nature.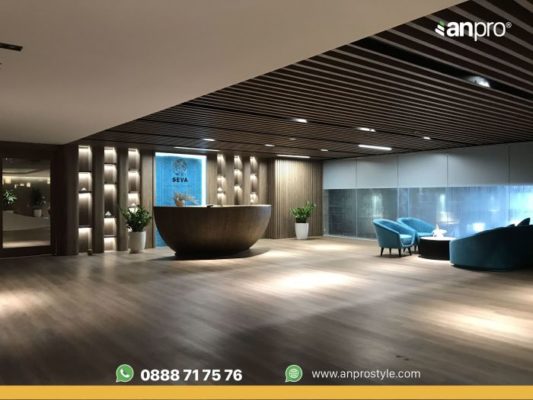 AnPro locking SPC floor has a variety of models, colors, and uses Uniclic lock technology for quick, saving cost, and environmentally friendly installation. These are the reasons why AnPro SPC floor is selected for installation in the health and beauty care area for guests to relax at the leading Asian luxury project.
In particular, AnPro floor is manufactured based on top of the world's leading advanced technology, meets international standards for safety for health, does not emit formaldehyde, limits fire spread, and does not harm the environment. The product installation process does not need to use adhesives and additives that directly pollute the environment.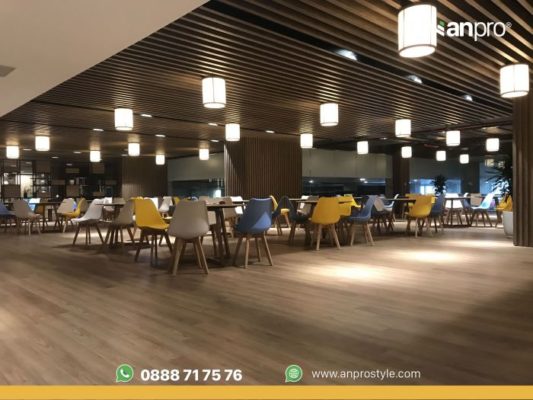 With the highest quality selected constituent materials, AnPro products prevent mold, warping, and flaking caused by weather factors.
When applied in large projects with strict requirements on durability and safety such as hotels, resorts, event centers, offices …, AnPro products are rated to be of outstanding quality, affected by constantly changing rainy, humid, or extreme conditions of the coastal areas.
Especially the ability to withstand moisture and prevent termites thanks to the use of high-quality raw materials and modern production processes. Meanwhile, these are 2 weaknesses of laminate flooring.
See the pictures of AnPro flooring products at this luxury project now: