Modern villa with wood grain wall panels
Walls and wooden furniture make the apartment close, warming but very different.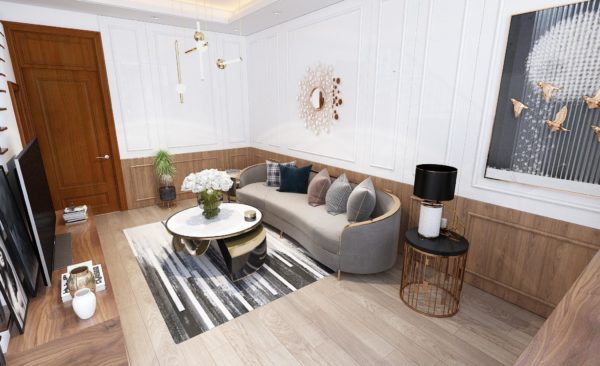 The apartment is located in the Ecopark Hai Duong villa area of ​​a young family. The landlord's desire is a modern, comfortable place to live.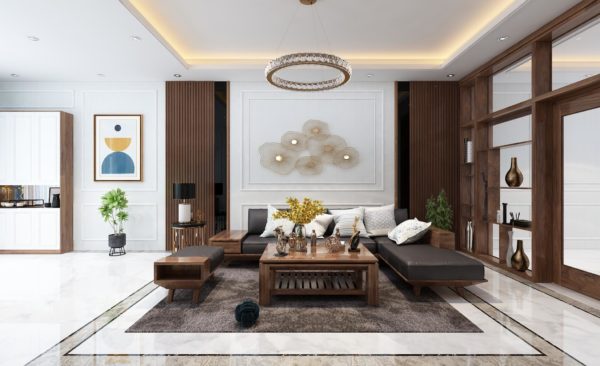 The common space includes the living room, kitchen and dining room separated by the legal division of the ceiling and interior arrangements. As a result, the apartment is spacious, airy and more flexible.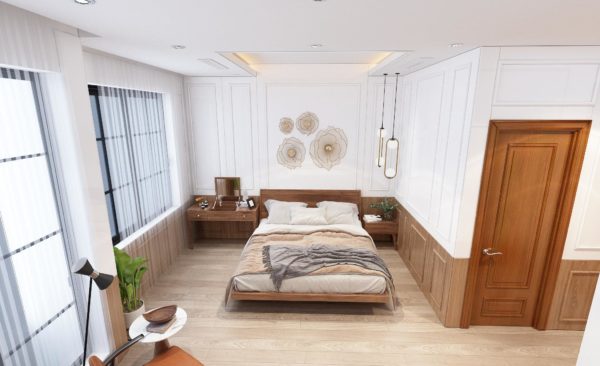 To bring a different look compared to most other apartments, the architect chose wall panels with color-coded walnut and ash as the main colors for the interior. In which, the main highlight of the apartment is AnPro wood grain wall panels in colors 34A and 58A.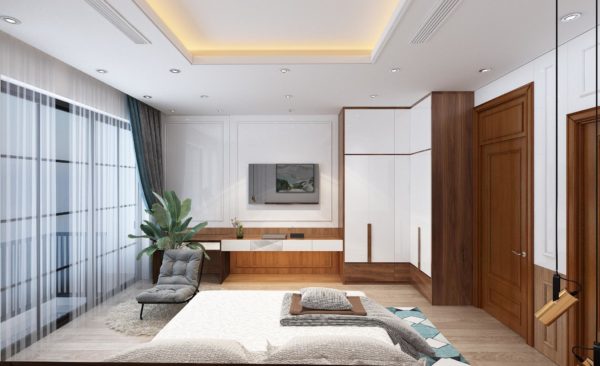 Along with that, the use of AnPro 25A paper-pattern wall panels makes the common living space and the bedroom look spacious and create strong visual effects.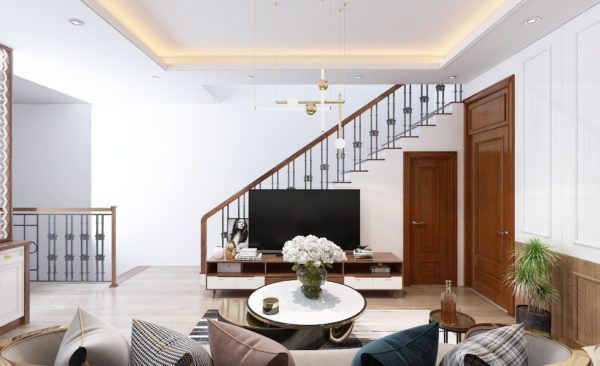 Walls and wood grain furniture are both in harmony with the color of the stone floor, while contrasting with other interiors, creating a simple but not monotonous space.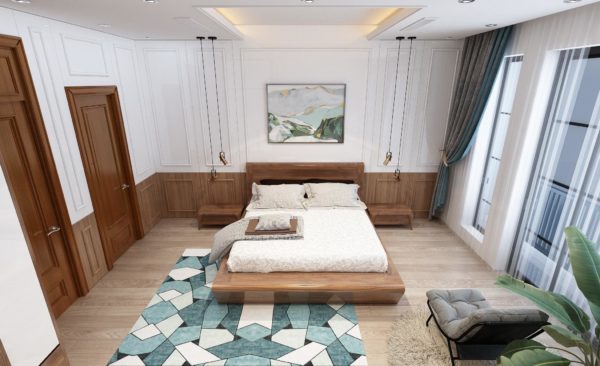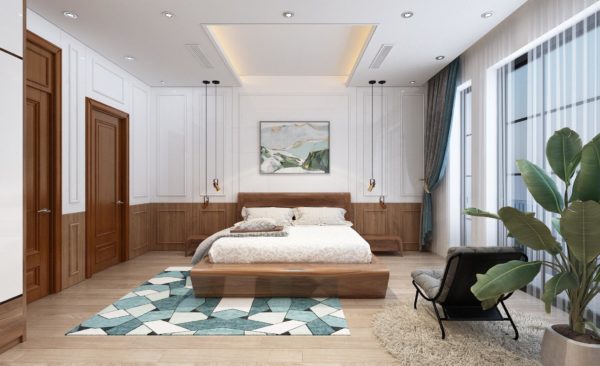 Similar to common living spaces, wood grain continues to be the main material in the bedroom. The wood grain wall panels is in harmony with the AnPro SA10 wood grain floor to create a cozy, comfortable feeling.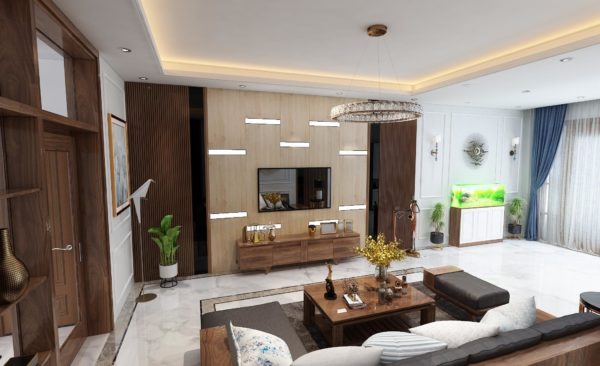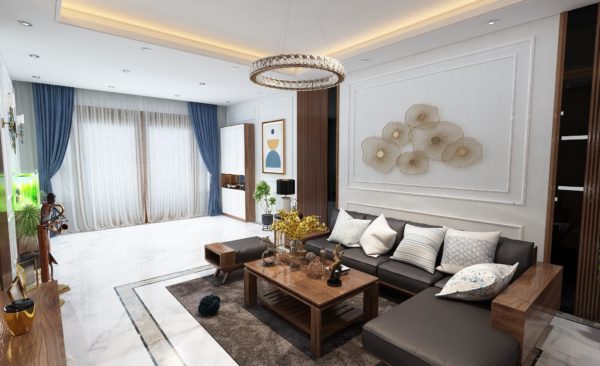 By using AnPro wood grain and wallpaper wall panels, formaldehyde free, not affected by weather factors such as damp, warping, termites … help modern space but still close, friendly.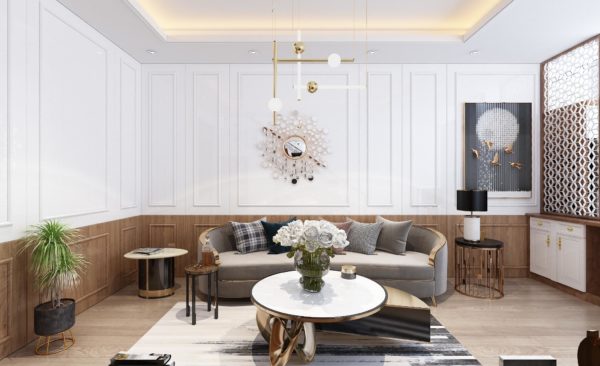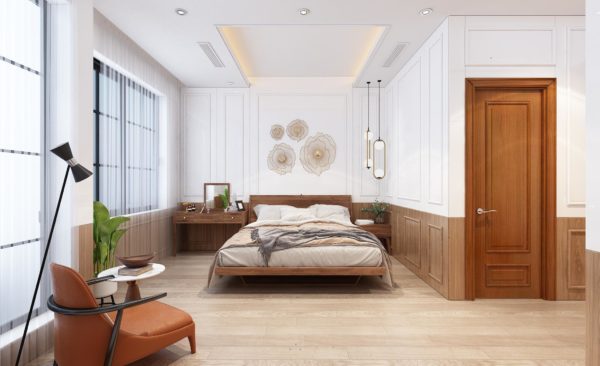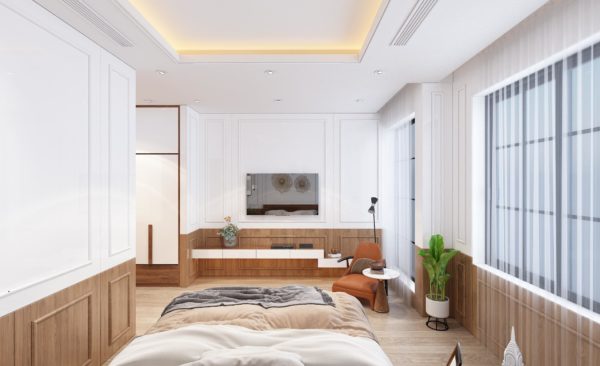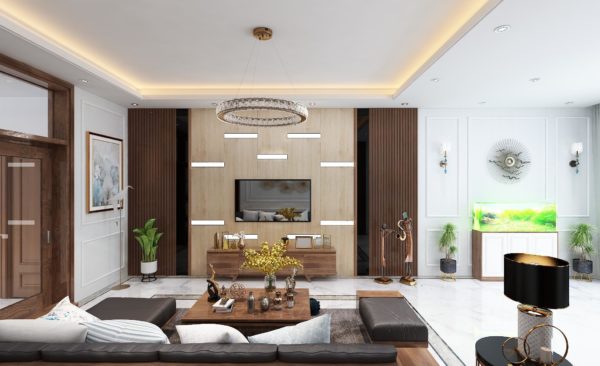 Project: Ecopark Hai Duong Villa
Area: 245m2 / 3 floors
Products used: Wood grain wall panels 34A, 58A, 25A; AnPro SA10 floor