The perfect floor colour for your rooms
Do you want to make a renovation in your rooms but do not know how to begin? Choosing a quality floor is one of the most important steps to achieve that ideal change and create an impressive space!
AnPro's team has put in place the perfect plan for you to decide on the ideal floor tone to match your walls and, above all, your personality.
It is necessary to take into account some points:
Your furniture: If your furniture is light-colored, a light-colored floor will provide a cold, boring and flat space to your home.
The illumination of the rooms: does it get a lot of light through the windows? If so, you should look for a dark floor to create an optimal aesthetic appearance.
The size of your rooms: this is basic when defining the tone of your floors in order to not shrink or enlarge them.
The color of the walls: the depth and height of the walls must be in harmony with the color of your floors in order to make the best possible use of them.
A NUMBER OF COLOURS FOR EVERY ROOMS
Beige or White SPC Flooring
The white or beige color in both walls and SPC floors is able to expand to the smallest rooms, also gives them light and an incomparable sense of peace. Its only disadvantage is that it can give them a cold touch and the dirt can be noticeable…
However, you don't have to worry about the coldness, just match it with attractive colors on the walls or contrast it with furniture in strong and striking tones to achieve the perfect balance.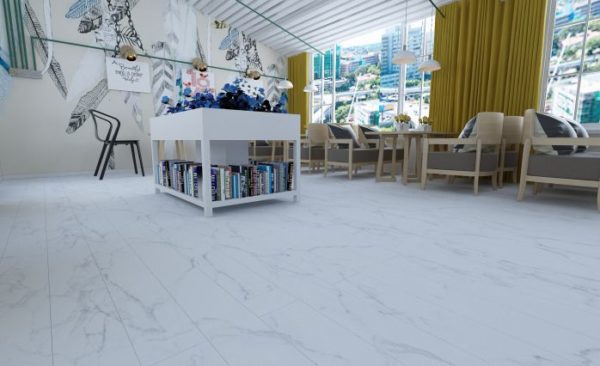 Grey SPC Flooring
A grey SPC floor is perfect for all types of rooms: it gives them a touch of style and elegance that no one else can compare. Simply mix it with any purple or beige furniture to create a space full of modernity and comfort.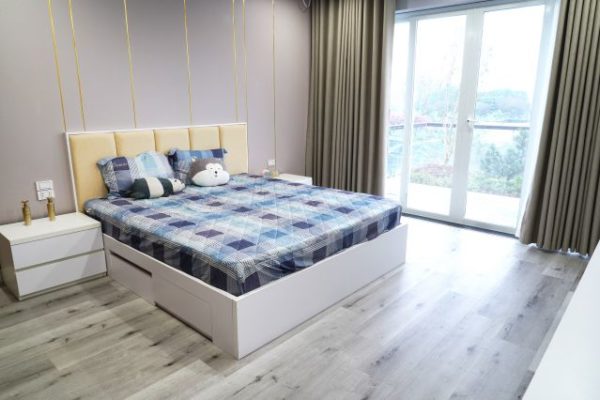 Dark and brown SPC Fooring
Black or dark SPC floors will add luxury to your rooms. With dark colors we must be careful: unlike light floors, they can create a space that looks optically smaller but at the same time more intimate.
If you want to create an elegant and original atmosphere, use a dark floor in contrast to white furniture and a beige paint tone for your walls.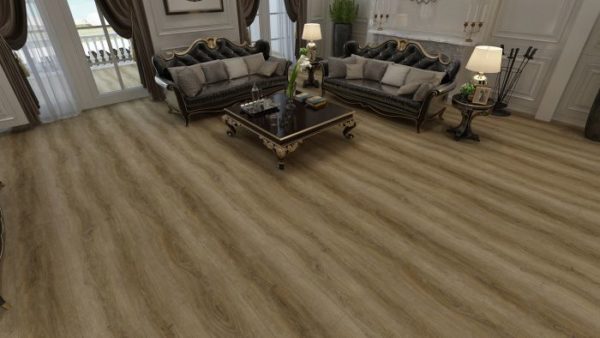 Natural wood grain SPC Flooring
If your style is more rustic, you can choose a natural wood grain SPC Flooring. Its authenticity and details bring life to your home.
The more yellow tones will give your spaces warmth, optimism, and peacefulness.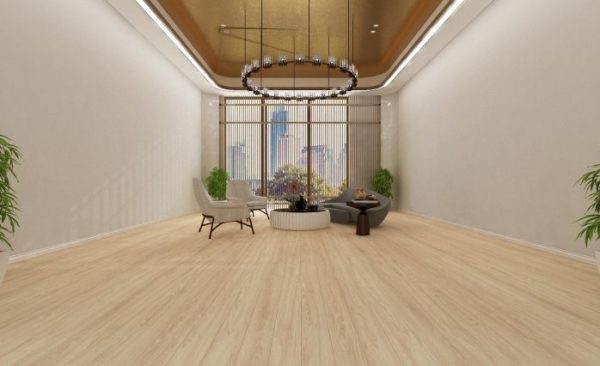 We hope to have helped you choose the perfect floor tone for your home with this tips of us.
————————————————
For advice on the best designs and interior products from AnPro, please contact:
Hotline: 0888 71 75 76
Fanpage: https://www.facebook.com/anpro.nhuakientruc
Email: info@anprostyle.com