Football player Nguyen Quang Hai continues to be an ambassador for AnPro – An Phat Holdings' high-technology architecture plastic brand
In 2021, football player Nguyen Quang Hai will continue to be the ambassador for AnPro – the high-tech building material brand of An Phat Holdings. Accordingly, the best midfielder in the history of the AFC Cup will accompany AnPro brand in inspiring the creation of green living space and promoting environmentally friendly SPC floor and wall panel products.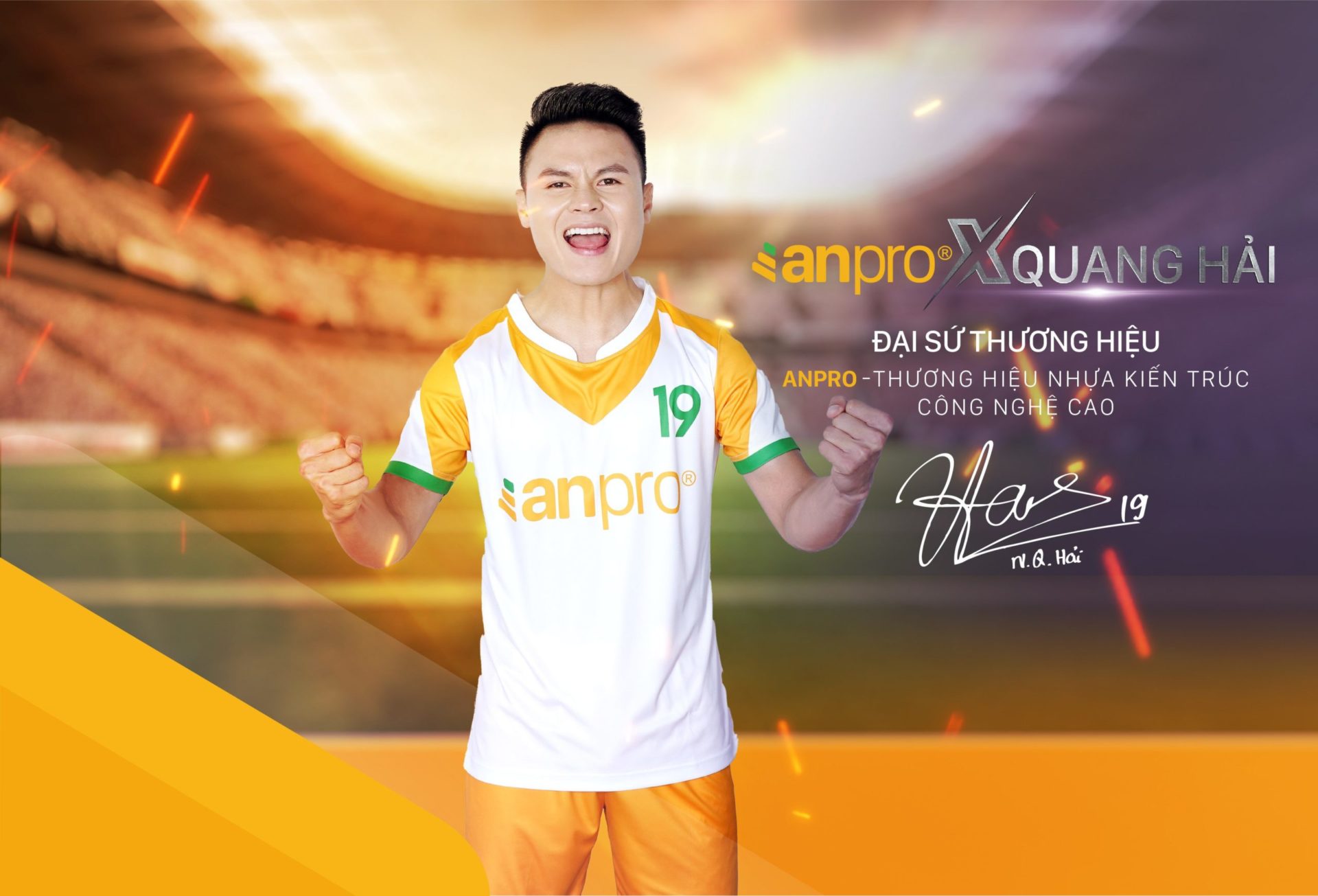 AnPro is a brand of high-tech architectural plastic building materials of An Phat Holdings which pioneers in producing high-tech interior finishing products, meeting international standards for users' health and environmental friendliness, including AnPro floor, PVC Wall Panels, 3D Wall Panel, ceilings, and decorative molding.
Sharing about the cooperation, midfielder Quang Hai said: "Hai has directly experienced AnPro products and realized the outstanding advantages of the product compared to other interior finishing materials. In particular, AnPro's floor is water-proof, excellent at preventing moisture, scratch – resistant and environmentally friendly. Before, I also cooperated with AnEco – another brand of An Phat Holdings, which is high-quality, safe and "Made in Vietnam" products.
Moreover, I am so proud of cooperating with An Phat Holdings because the Group always develops products good for people's health and environment and set the sustainable development as a long-term development goal."
Mr. Dinh Xuan Cuong – Vice Chairman and CEO of An Phat Holdings shared: "Football player Nguyen Quang Hai has a youthful, dynamic style, always desire to create. That is very consistent with AnPro's brand identity. Therefore, when cooperating with Quang Hai, we want to convey the message of creating inspirational living spaces and taking actions to minimize the negative impacts from the construction and development of infrastructure, towards the ​safe and friendly life."
AnPro brand specializes in high-tech architectural plastic (building materials) products, which are researched and developed to replace traditional interior materials such as stone, wood, wallpaper, gypsum, etc. AnPro's products are manufactured on modern machinery and apply the highest-standard extrusion technology of the world.
Manufactured from high-quality raw materials, AnPro's products are waterproof, anti-mold, and prevent mildew from developing. After using a while, other products usually be mold, curving, or emit harmful gases to human health such as formaldehyde, benzene. However, AnPro's products are absolutely safe, bringing in a healthy and friendly environment.
With that vision, this cooperation is one of the communication strategies to raise awareness and call to reduce the use of materials containing harmful chemicals, building materials causing air pollution, greenhouse effect, urban heat island, etc. And from that, it will contributes to promoting the use of "green materials", towards the development of "Green buildings" and then "Green cities".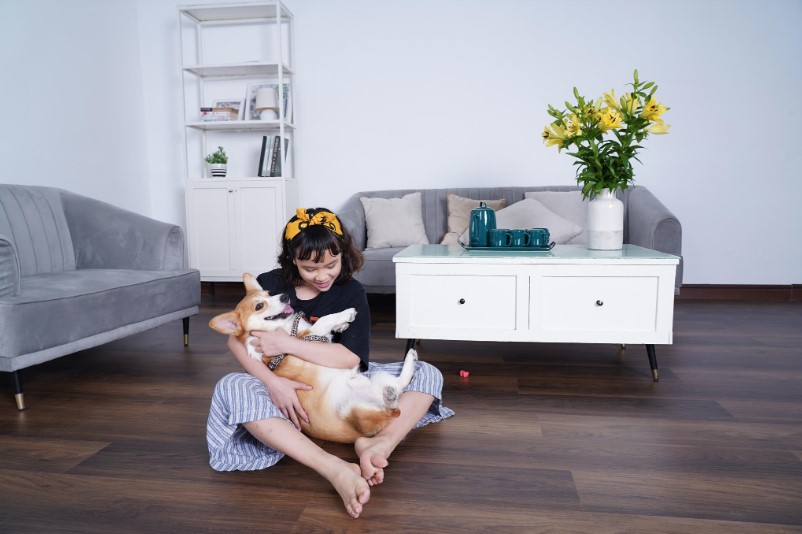 AnPro has met the most stringent international standards including FloorScore, Indoor Air Quality (IAQ) certification. To achieve this standard, AnPro had to go through the rigorous product and facility production control process, on-site audits, and product emission testing. Especially, FloorScore standards are applicable in the US market.
According to European standards, AnPro has also passed CE Marking certification for fire resistance, slip resistance, Formaldehyde emission, and insulation.
Besides, AnPro has archived a series of global standards such as SGS: Critical Radiant Flux ASTM E648 – Limiting fire spread; Static Coefficient ASTM D2047-17 – slip resistance; Wear Layer Thickness ASTM F410- 8 – abrasion resistance.
AnPro floor products also use a license Uniclic click-lock (The Unilin Group, Belgium) to help it be easily installed, save time compared to the construction of traditional products.
By now, AnPro has conquered developed markets such as the United States, Canada, Australia, France, UK, Japan, Korea, Thailand, and African countries and is popular in the domestic market.