Completely different from the housing space or public space, hotels and resorts have a distinct look and need to be carefully invested by investors and contractors to become a private space to help visitors enjoy life, relieve the stress and fatigue of daily life.
However, the climate in Vietnam often makes hotels and resorts fall into an "ugly" situation.
The luxurious wooden floor usually warps shrink even termites and fade with time.
Wallpaper peeling, mold in large patches.
Painted walls are easy to sweat in hot and humid weather, leading to moldy and peeling walls.
And one of the reasons contributing to the above situation is often due to the use of poor quality architectural furniture.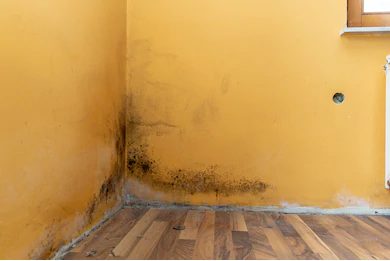 Unsightly condition in hotels, resorts: damp, mold, peeling walls