4 factors that determine whether the SPC floor is good or not?
What is SPC rigid core flooring?
SPC flooring is the latest generation of flooring with outstanding features: Enhanced stability, high performance, 100% waterproof, high-density solid core, and resistance to shrinkage.
SPC flooring can be easily installed on any surface including concrete or pre-glued vinyl flooring.
Locked SPC flooring is completely free of formaldehyde and uses safe materials for both commercial and civil works.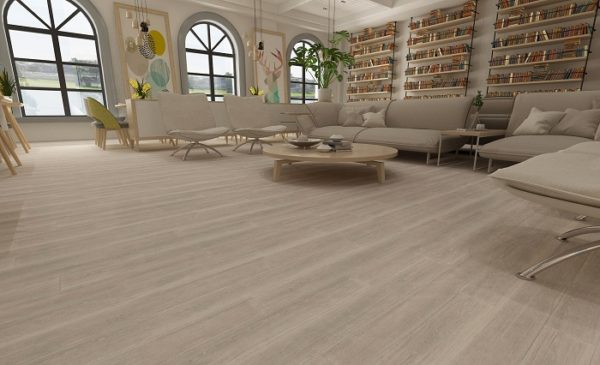 Structure and characteristics of SPC floor AnPro
AnPro SPC floor is composed of 4 layers:
UV Coating
As the top surface layer to help enhance the clarity of the vein film, resist fading.
Wear layer class
This is a layer that creates high durability of over 20 years and works to prevent abrasion, scratches, bacteria, and slips.
Decorative printing class
Modern design is based on the most popular models on the market today from wood grain, stone grain, carpet pattern. The film thickness is 0.5mic.
Rigid Core layer
The main components of the SPC rigid core layer are high-grade PVC plastic and super-fine stone powder, the use of the SPC rigid core layer is waterproof, not a termite, anti-warping when subjected to weather effects. Thanks to high-tech extrusion technology, the SPC rigid core layer also has good force and high elasticity.
Underlayment
Enhances the floor's ability to grip and fit with the available surface, creating a smooth and real feeling when walking on the floor.
4 factors that determine whether the SPC floor is good or not?
To be considered a "good plastic floor" needs to meet standards such as:
Product quality
Good SPC rigid core flooring must be a product made from 5 layers are hard core layer, scratch-resistant wear layer, decorative printing layer, UV coating, and underlayment. The product must be free from warping, cracking or any other signs to be considered a quality product.
Installation process
The installation process contributes a very important part to the plastic floor that must be properly installed to be able to be used for a long time without any objective problems such as: falling, peeling panels.
The process of using and cleaning
"Durable in people" so in the process of using and cleaning the walls of the home, homeowners should also clean the panels properly to be able to use plastic floors for a long time.
Brand/Product supplier
One of the most is to learn about the brand of the product. You should use products of high quality, which are strictly inspected and supervised by the authorities. Besides, consulting the people who have used it is also an effective way.
Product suppliers must choose genuine products with the best quality to supply to users.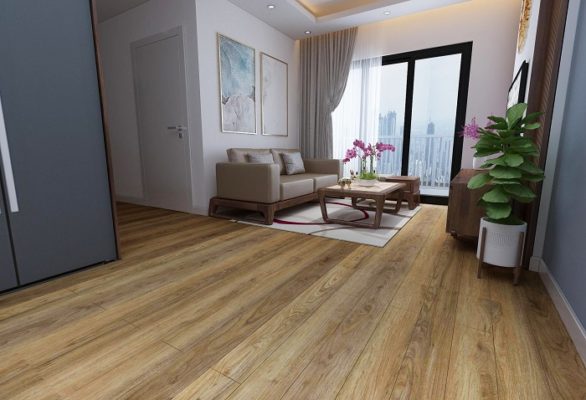 SPC AnPro floor products are domestically produced, so the price will be minimized compared to imported products of the same type. Depending on the needs of the customer, there are prices and products as desired.
Please contact AnPro high-tech architectural plastic for the most preferential price when you want to buy plastic flooring products:
Hotline: (+84) 888 71 75 76
Fanpage: https://www.facebook.com/anpro.nhuakientruc
Email: info@anprostyle.com