Is SPC wood-grain flooring anti-termites and mold-resistant?
You will not be happy at all if you know that one day you will have to dismantle the peeling, warping, and termite floor due to the wrong choice of materials.
On the market, many types of flooring materials are promoted to help water-proof, anti-termite, etc., which makes it customers difficult to choose.
However, SPC wood-grain flooring – a new generation of flooring is a popular choice by consumers because of many outstanding advantages.
So Why is trusted SPC wood-grain flooring? AnPro team helps you find out more in the article below.
SPC Wood-grain Flooring
AnPro SPC wood-grain flooring is a synthetic material while laminate flooring is a wood humus product.
This is an important difference in moisture resistance.
AnPro SPC flooring is a plastic compound floor type that elastic ability, waterproof, moisture resistant, and prevents termites. It is a perfect flooring material for use in the kitchen, bathroom, and laundry room.
While laminate flooring is resistant to water to a low degree, it can be damaged with excessive temperature and humidity changes. In particular, easy to be attacked by termites.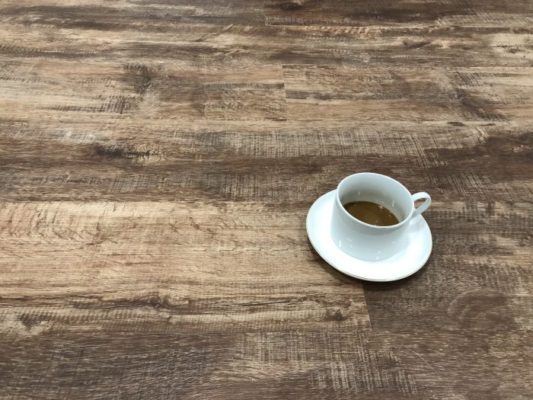 Outstanding Advantages of AnPro SPC wood-grain flooring
– Good quality, high durability: Produced on modern technology machine lines and high-quality raw materials make AnPro flooring durable over the years.
Especially the ability to easily clean and resist stains, so if good used and maintained, AnPro floor can be used for 20-30 years.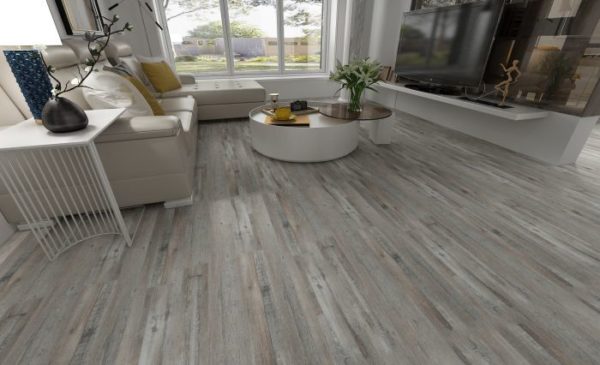 – Safe and friendly: Using AnPro flooring contributes to limiting the natural logging process, protecting the living environment. Besides, AnPro wood grain flooring limits exhaust harmful gases to people, especially the elderly and children.
– Affordable price: Compared to natural wood, AnPro flooring has a softer price, suitable for the budget of many families.
– Adaptable to climatic conditions: AnPro wood grain flooring can be used in all regions, all different climatic conditions without worrying about being damaged by the impact of the environment.
– Easy to install and reuse: AnPro flooring easily is installed without additional materials and can be finished two times faster than other materials like stone, and ceramic tile.
Besides, the reusability of the floor is up to 80-100% to help save costs.
With the sharing of AnPro's team, we hope you can choose the right flooring material. And become a wise customer to choose safe and durable flooring materials for your family!