What can I use instead of tiles?
Using PVC wall panels instead of stone and tiles
When you think about bathroom design, you perhaps immediately begin to consider tiles. But if you're fed-up scrubbing grout lines you might want to consider wall panels instead of tiles.
In recent years, more and more homeowners have begun to move away from the traditional tiles in favor of waterproof PVC wall panels for their bathroom, shower, or wet room. Quicker and easier to install, fitting bathroom wall panels can be achieved in a third of the time it might take to tile a comparable area. PVC wall paneling not only looks good but is a breeze to keep clean and, with no grout, there are no issues with mold.
An additional benefit of using waterproof PVC wall panels instead of ceramic tiles is that their larger format provides a cleaner and more spacious bathroom aesthetic.
And when your bathroom design is minimal, bathroom cleaning also becomes minimal! A quick wipe-down will keep your panels looking good for years to come.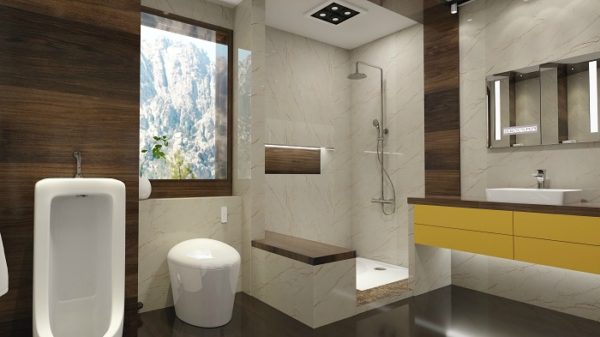 And waterproof PVC panels really have come a long way since you might first have encountered them. Brand leader, Multipanel leads the way in terms of product innovation, quality and design.
Whether you're striving for modern minimalism, showy opulence, or want something in between – you can achieve a contemporary bathroom by choosing from the extensive range of finishes, colors, and textures on offer from our collection. These collections offer a host of wonderful options to contemplate – from bold statement walls in rich earthy tones, to uninterrupted expanses of luxurious calacatta marble. How you choose to decorate your bathroom i.e. create a feature wall or install on only half a wall, the scope for creating your perfect bathroom haven is truly impressive.
Manufactured with modern imported machines, AnPro PVC wall panels are safe for health and environmentally friendly (did you know that around 80% of ceramic tiles are imported?). Furthermore, they are also 80% reused, and 100% recyclable and the life expectancy will be more than 30 years.
What can I use instead of tiles on the bathroom floor?
When choosing your bathroom flooring you know that it's got to stand up to a humid environment; steam, splashes and wet feet. In addition to being impervious to water, your flooring also needs to be cosy, especially on those cold winter mornings.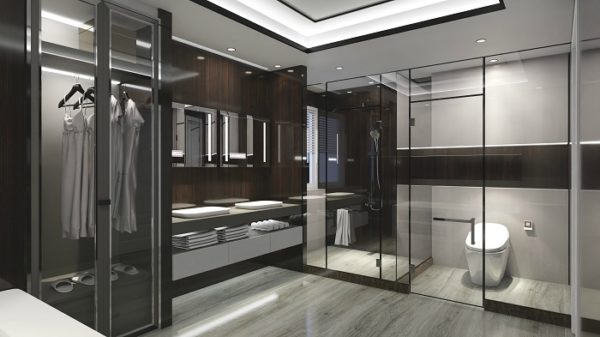 Bathroom SPC flooring from AnPro comes in a huge range of styles and finishes and can recreate the natural beauty of materials like marble, wood, and stone but at a fraction of the cost. With a textured slip-resistant surface, warmer to the touch than traditional tiled flooring, it also has impressive sound reduction properties. No glue is required – just position the panels or tiles and click them into place and you're done.
———————————————–
For advice on the best designs and products from AnPro, please contact:
Hotline: 0888 71 75 76
Fanpage: https://www.facebook.com/anpro.nhuakientruc
Email: info@anprostyle.com